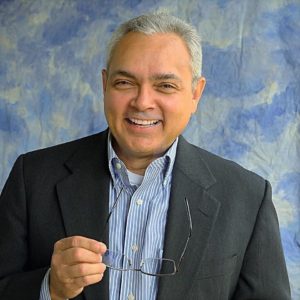 The FPA Group is led by John Sanchez.  John has over 20 years of experience in communication skills training, accounting and finance.  He earned his Bachelor of Science degree in Accounting at The Florida State University and then started his career at Kenneth Leventhal & Co. (a top ten CPA firm that was acquired by E&Y in 1995). At Kenneth Leventhal & Co., John worked on audit, tax and consulting engagements.
From Accounting to Finance & M&A
John transitioned to corporate finance and worked at several Fortune 500 companies in this capacity. Some of the companies he worked for include AutoNation USA, Arby's, and Royal Caribbean Cruises.  He served in various roles in  financial planning and analysis, mergers & acquisitions and corporate development.
Prior to starting his consulting career John was the Manager of Corporate Development for the Used Vehicle Division of AutoNation where he was responsible for the long-term strategic plan for the division. Upon leaving AutoNation, John transitioned to a consultant role during a transition period for the company as they were exiting the used vehicle megastore business.
Speaker & Trainer
In 2011, John was hired by the American Strategic Management Institute/Performance Institute to speak at a national conference as a subject matter expert in the area of corporate financial planning. Since then, John has spoken at numerous national conferences for a variety of organizations including the Association for Financial Professionals (AFP), Gateway Management, and others.
He has served a wide variety of clients in several industries.  He has also served as a financial services professional providing individual and small business financial planning.
After speaking as a subject matter expert on a variety of budget, forecast and planning topics at national conferences, John realized that the driving factor in the success or failure of his consulting work centered on the quality of communication between client and consultant. This is what led to John and FPA Group shifting focus to concentrate on business communication training. This is now one of the core FPA Group service offerings and provides the training businesses and individuals need to go to the next level.
Communication skills training will move your career to the next level quicker and more efficiently than any technical skills training.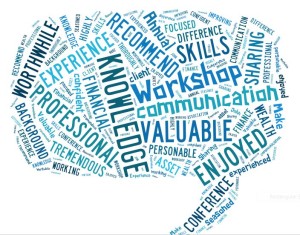 Find out about FPA Group training in less than two minutes with this short video.
---
What Others Have to Say About Us
"Although 8am on Sunday morning is a tough time for a workshop, John made the experience worthwhile by sharing valuable knowledge! I thoroughly enjoyed his half-day communication skills workshop at the Association for Financial Professionals Annual Conference and I recommend John to anyone interested in improving their communication skills."
– Adrienne Drummond, Real Estate Capital Markets Head of Operations Regions Financial Corporation
"John has a tremendous background and a wealth of knowledge that is a valuable asset to any business, and he knows how to apply it and make a difference. He is personable, confident, and client focused. I can highly recommend John and the value that he brings."
– Warren Williams, Business Advisor
"John is a seasoned, experienced and knowledgeable finance professional whom I enjoyed working with."
– Brad Douglas, Senior Vice President, Supply Chain Executive at PNC